Prestressed Floor Slab Units

Description
Harrington Pre-stressed Concrete Floor Units have many advantages. The main and most valued advantages they contain, like all precast components, is their robust fire protection properties and quick speed of construction. Not only are Harrington Precast Concrete Floor Units fast to install, they allow longer spans and ensure excellent thermal and acoustic insulation between each floor level. Once installed on-site, the floor units are keyed together and linked to the Harrington Precast Concrete Wall Units, using a structural screed, which ensures that the robustness and fire protection properties, inherent within the precast structure, are maintained throughout the building.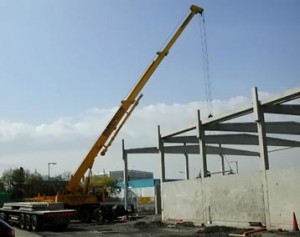 Benefits
Installation of Harrington Precast Concrete Floors on-site is efficient as they promote construction speed. Manufacture is not affected by adverse weather & site conditions as each precast unit is cast under controlled factory conditions. Each precast floor unit is installed quickly on-site to ensure that the robustness and fire protection properties inherent within the Harrington Precast Concrete Structure are also maintained within the floors to provide a solid and secure protection barrier, in the event of a fire. The overall advantage obtained is a cost efficient reduction in site programming and a safer construction site when compared to alternative flooring methods.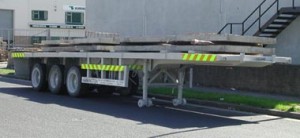 Design Notes
Design Standard: In accordance with BS 8110
Depths: Hollowcore 150mm – 400mm; WideSlab 100mm – 200mm
Spans: Up to a maximum clear span of 16.00 metres can be achieved with cantilevers up to 1.60 metres
Widths: Hollowcore 1.20 metres; WideSlab 2.40 metres – Rips (narrow slabs) & Splays (angled), as required
Openings: Service Opes are formed during manufacture to customer requirement
Finish: Cast on steel beds under factory conditions to BS 8110, part 1
Fire Ratings: One Hour Fire Protection as standard to BS 8110, part 2
Click here to view Load Table & Section Drawings.