About us
Our policy at Harrington Precast Concrete is to offer fire protected, structural precast concrete building and cladding packages, with inherent quality characteristics, from the manufacture and installation of naturally fire protected and anti-corrosive precast concrete frames, wall panels, floor-slabs and stairs, through to the buildings LPCB Insurer Approved, "FireSafe" Roofing & Cladding.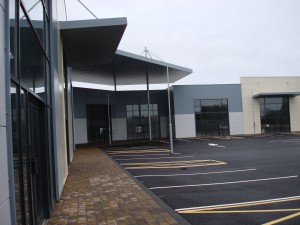 To maximise Quality, Accuracy, Reliability and Safety, Harrington Precast Concrete Products are manufactured under a controlled factory environment at our precast concrete manufacturing plant located in Dublin, Ireland, incorporating Irish raw materials and labour force, which is of vast benefit to our domestic economy, as our manufacturing raw materials are produced and sourced here in Ireland.
Harrington Precast Concrete Buildings are erected and sheeted by experienced crews. Our mobile cranes, manlift hoists and plant operators are CSCS certified. We enforce a stringent Health & Safety policy. All crews are 'SafePass' trained. Safety and lifting equipment are tested bi-annually and certified to comply with Health & Safety Regulations.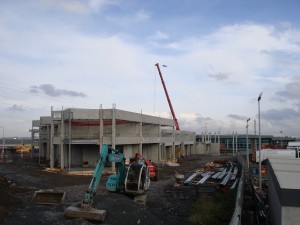 Harrington Precast Concrete Frame and Sheeting Package elements include, precast concrete columns, floor beams, rafters, gutters, wall panels, floorslabs, stairs, landings, galvanised roof purlins, side rails, colourcoat roofing, side cladding and all sundry architectural flashings and features.