Our products
Precast Concrete Products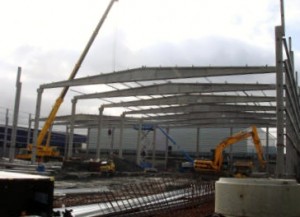 Precast Concrete Buildings : Portal Frames / Multi-Story – Structural Design, Manufacture, Delivery & Installation.
Prestressed Concrete Beams – 30m Spans in 4 or 6 degrees.
Anti-Corrosive Precast Concrete Buildings – Marine, Salt, Chemical & Agricultural Environments – Built to Last.
Precast Concrete Column & Beam Frames.
Precast Concrete Spectator Stand – Stadia Frame, Roof & Cladding Package.
Salt Barn Buildings – Anti-Corrosive – Complete Building Package – Frame, Purlins Rails, Retaining Walls, Fibre Cement Sheeting – Built to Last
Agricultural / Livestock Buildings – Anti-Moisture & Anti-Corrosive – Frame, Walls, Fibre Cement Sheeting – Built to Last
Precast Concrete Wall Panels.
Specials in Precast Concrete – Spine Beams, Edge Beams, Eave Beams, Tie Beams & Band Beams.
Precast Concrete Stair and Landings Units
Precast Concrete Gutters – Single or Twin with Party Firewall
Galvanised Purlins & Sheeting Rails
Precast Lift-Shafts – Storage Tanks – Retaining Walls
Prestressed Concrete Hollowcore Floorslabs
External Features and Canopies – Galvanised Steel
Civils – Site Surveying – Building Set Out.
In-situ Concrete Foundations.
Harrington Roofing & Cladding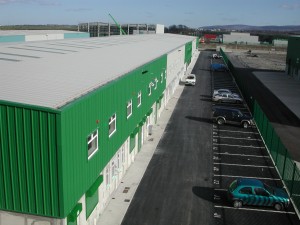 Roofing and Cladding – Supply and Installation – Kingspan Approved Installer
Pressed Metal Flashings, Gutters, Features, Louvers
Galvanised Purlins and Cladding Rails
Built-up Flat Roofing – Paralon Approved Installer
Metal Decking & Insulation Installation
Built-Up Flat Roofing – Alkor PVC Membrane
Asbestos Removal and Disposal – Roof Refurbishment Specialists
Visit our Asbestos Devision at
Roof Safety Netting & Eave Edge Protection – Faset Certified Riggers
Permanent Fall Arrest Anchorage System – For Future Roof Access / Maintenance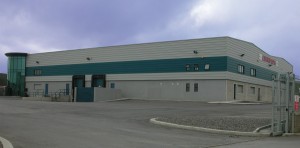 Harrington Precast offer the facility to manufacture and install "FireSafe" buildings, using a concrete structure, incorporated with "FireSafe" LPCB Insurer Approved Roofing & Cladding systems, to meet tight schedule deadlines.
Should you require any technical details on any of the above, or would like to obtain further information about the inherent qualities and benefits a Harrington Precast Concrete Structure, Roof & Cladding Package can offer your project, please do not hesitate to contact us.